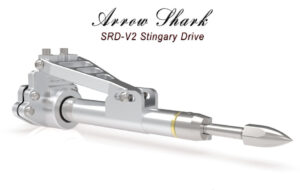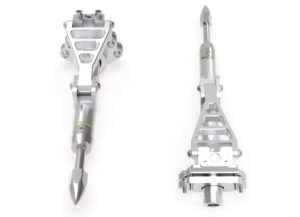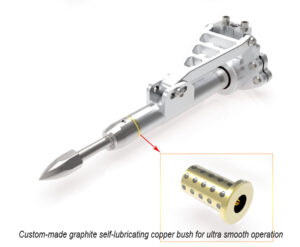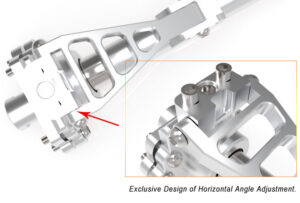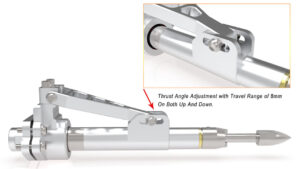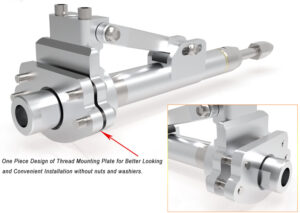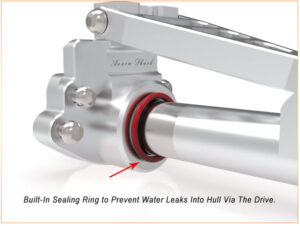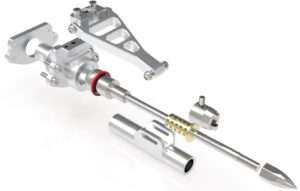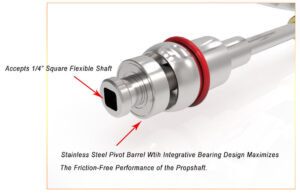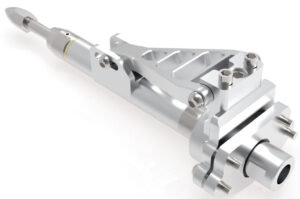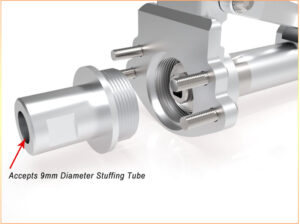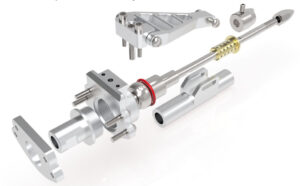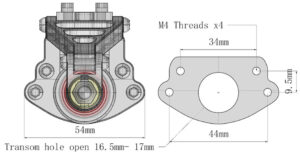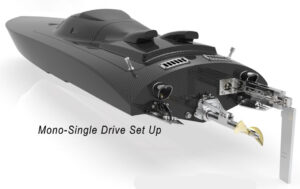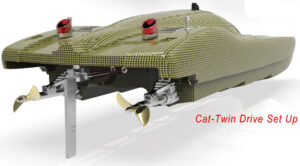 SRD-2V Stingray Drive
$211.20
In stock
Description
With an over decade of RC marine experience and improving technology of manufacturing, Arrow Shark are proud to introduce this upgraded version of SR512 – SRD-V2 Stingray. The SRD-2V is structured with various material combinations of T6 aluminium, Stainless Steel and copper, manufactured with precisely CNC machining and shiny exterior treatment, designed for industry-standard ¼ inch shafts.
The front of the drive has a unique design of screws in and out removable housing for convenient maintenance, which accept a 9mm stuffing tube. The new design prop shaft has an integral ¼" square receptacle that directly accepts the flex shaft with ¼"square end. This design means you will never again lose a prop should your flex shaft breaks. Moreover, both end of the prop shaft are supported by a brand-new design graphite self-lubricating copper bush along with a built-in ball bearing that integrates inside of the steel pivot. This creative design delivers the engine RPM ultra-smooth via the prop shaft drag-freely transfer into prop for the superlative performance of your RC boat.
A key feature of the SRD-V2 Stingray Drive is the clever design of the full angle adjustment that enables both up-and-down and side-to-side adjustment of the prop shaft angle for the prop thrust. This gives you unparalleled ability to tune your boat for optimum performance, with control over both the ride angle of the hull and of directional trim – which is especially useful when counter-acting the higher torque effect of today's powerful modified engines. Different props create varying torque effects too, and now it's easy with the SRD-V2 Stingray Drive to adjust the required side-thrust angle for the best results with any particular prop.
The SRD-V2 also has a transom mounting plate that match the bolting threads of the mounting base of the SRD-V2, thus enables you to accurately target the installation holes on your hull transom for a clean and secured installation without bolt nuts and washers.