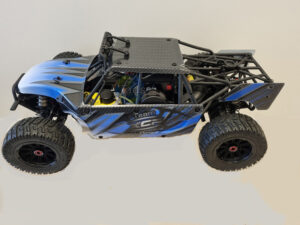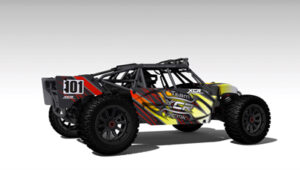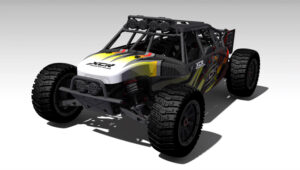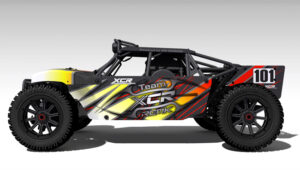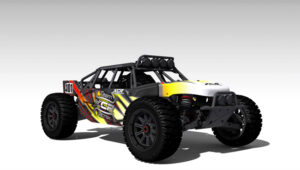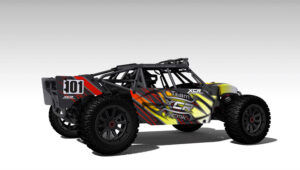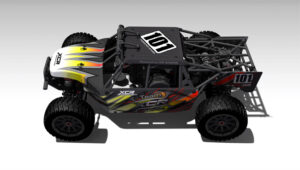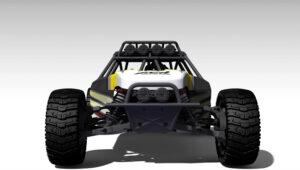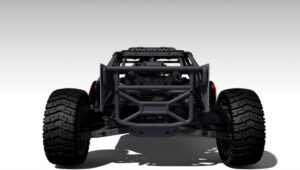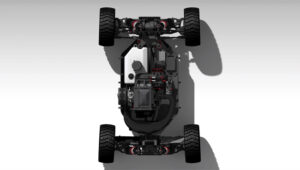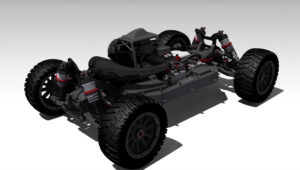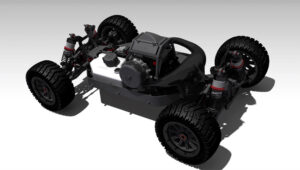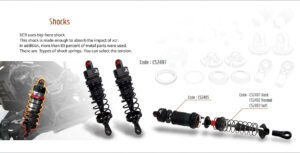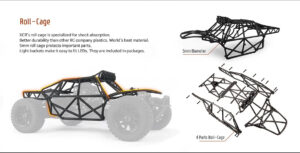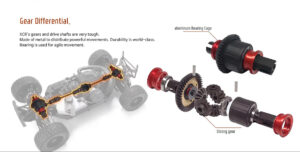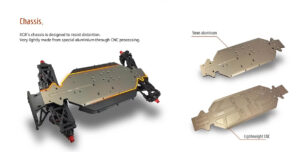 RCMK XCR-1000 4WD 1/5 Buggy
$1,331.20
In stock
Description
Note: Graphics design of the body wrap has changed slightly. The colour is blue, same as the XCR1200.
RCMK XCR-1000 Four-Wheel Drive 1/5 Buggy.
email fads@fadstrading.com for shipping cost.
Features.
1. Using the CR290F engine equipped with a high-powered CR muffler.
2. Hard anodized chassis using a 5mm thick. (All CNC machine processing)
3. The non-welders Billet steel Clutch Bell.
4. Using the large shock with 7mm shaft.
5. Using the triple brake system (Front 2ea, Rear 1ea).
6. Using the brake pads made of carbon fibre.
7. The disc brake is applied using a variety of processes.
(Heat treatment, grinding, chrome plating, titanium-plated)
8. Battery Checkers on radio tray provides space. Then apply a transparent cover for the real-time check.
9. Using CNC machined bearing guard on the differential gear box.
10. Cross shaft holder was processed into the deep housing with CNC machines.
11. Using a precision machined lower arm shaft (heat treated, polished, black-coated)
12. The car body is made from strong durable polycarbonate. 10mm thick application of durable cage.
13. Can be equipped with an LED diodes for lighting effects. (headlights, brake light)
14. Using the clutch spring to engage in high rotation. (6000RPM)
15. Using a CNC machine precision machined gears.
16. This tire durability unique patterns that can be used in a good all terrain.
17. XCR1000 does not include the servo and the radio system. So that gives users a wide range of choices.
Specifications:
– Length: 826mm (32.5 inch)
– Width: 488mm (19.2 inch)
– Height: 328mm (12.9 inch)
– Ground Clearance: 80mm (3.14 inch)
– Wheelbase: 568-572mm (22.35-22.5 inch)
– Weight: 15.35kg (33.8lbs) (Varies depending on the equipment used)
– Chassis: 5mm Aluminium, Hard Anodized
– Fuel Tank Capacity: 700cc
Needed To Complete:
– 2-Channel Radio System
– Steering & Throttle Servo
– Receiver Battery Pack and Charger
– Gasoline Fuel