Pull Starter & Adaptor, Heavy-Duty (Dual Spring & Clutch)
$90.30
In stock
Description
Arrow Shark Heavy-Duty Pull Starter
(Dual Spring and Dual Clutch)
Some engine mounts may require a spacer between the mounting plate and the pull starter to clear the starter pawl.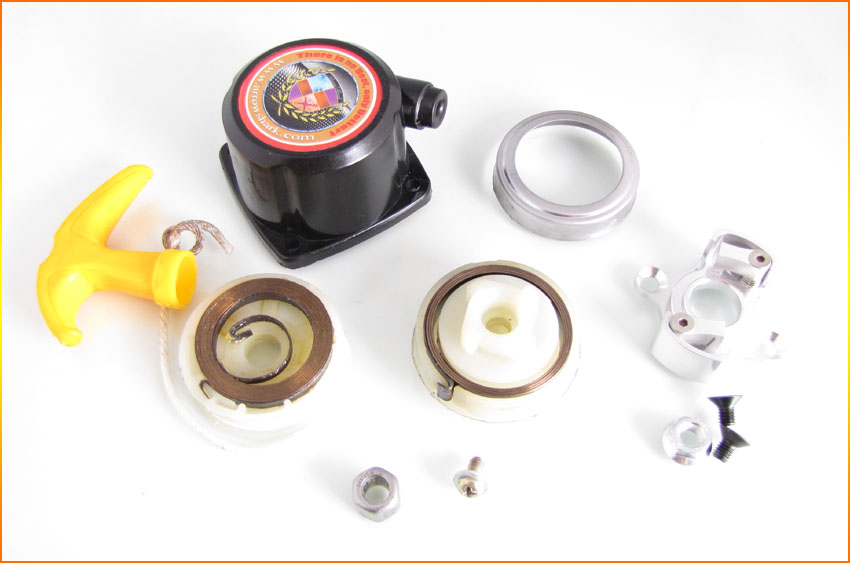 The pull starter is a critical part for any gas engine and takes a lot of punishment through constant use, especially when trying to start a cold engine. Arrow Shark tested most brands of pull starters available in the market, and have found that all could benefit from being more durable and more reliable. They, therefore decided it was time to design and develop a better starter; the New Arrow Shark Heavy Duty Pull Starter-and you will love it!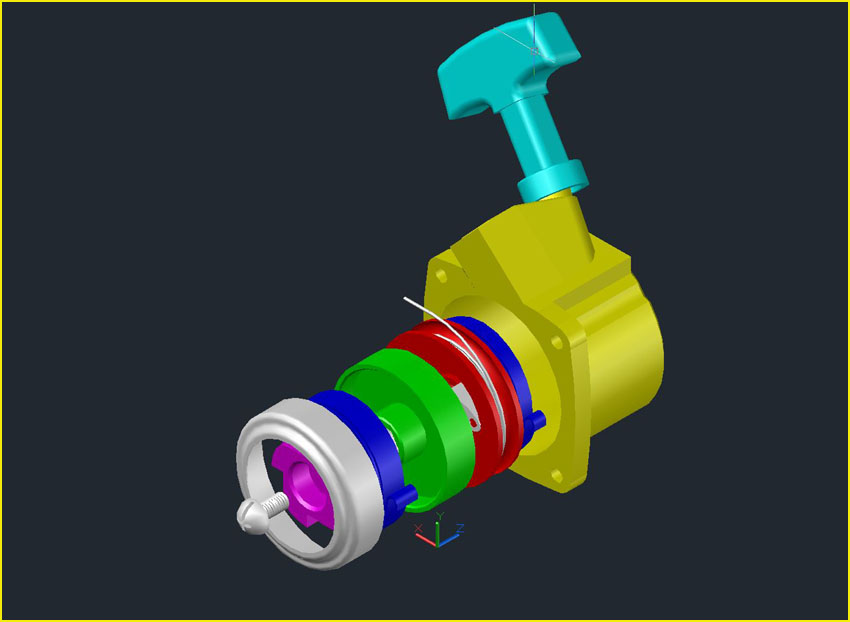 As shown in the above picture, the new design is more thoroughly engineered than any other pull starter available in the market-and it works great! It features dual spiral springs for buffering and to smoothly get the starter rope back into position. It also has an integral clutch plus a one-way bearing that works with a front four-pawl spinner to get your engine started easily. The CNC flywheel adaptor will self-centre when you bolt it onto the flywheel; it has two spring dogs that will make your engine spin freely at any speed after it has been started. This pull starter kit will suit virtually any gas marine engine available in the market including Arrow Shark, Zenoah, RCMK, QD, CY or clone engines in either stock or modified versions.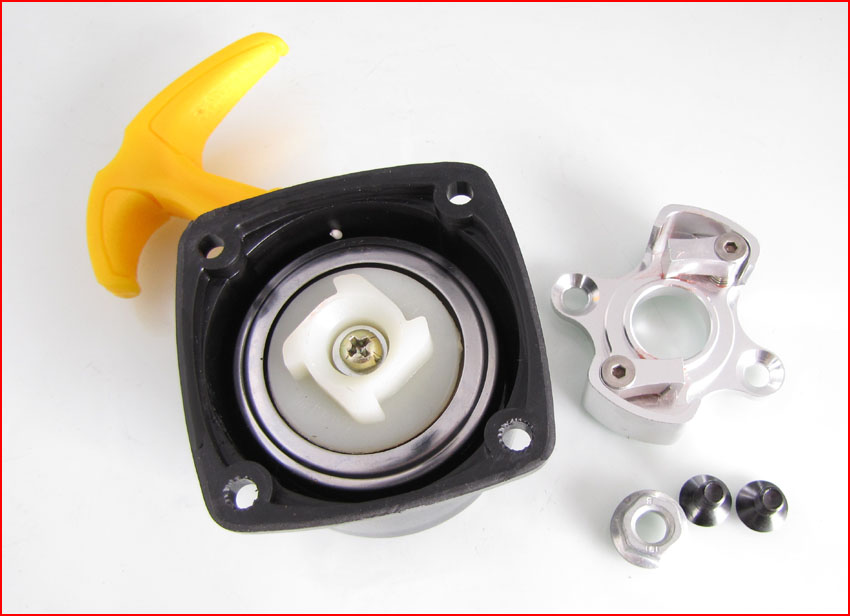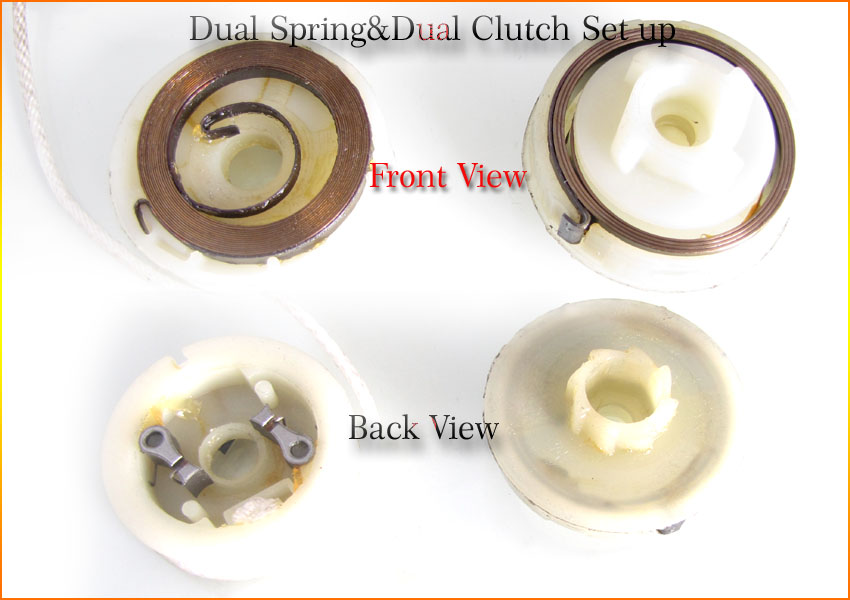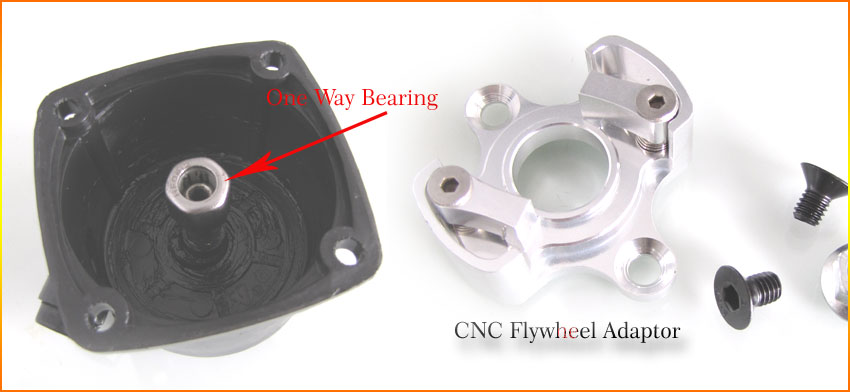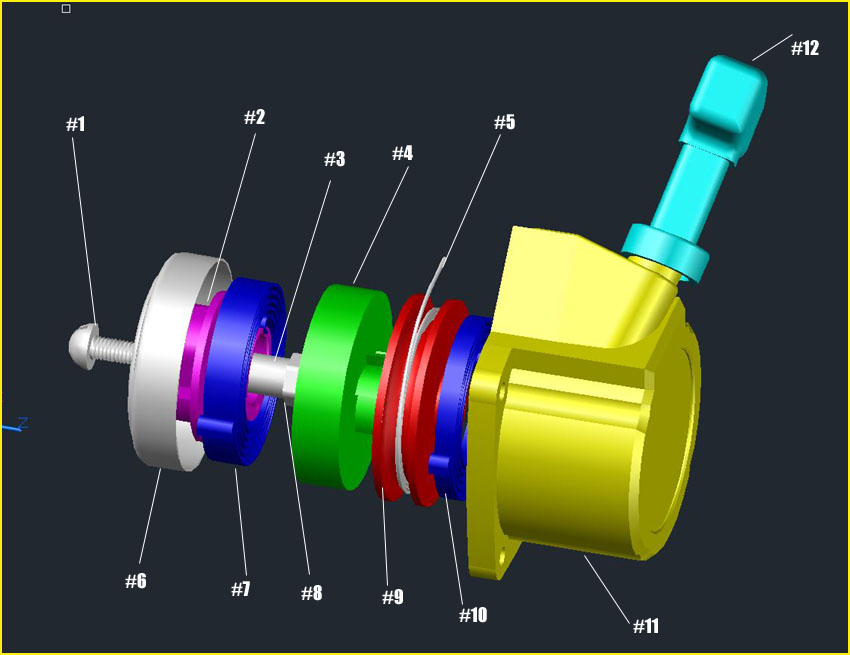 Installation in Three Easy Steps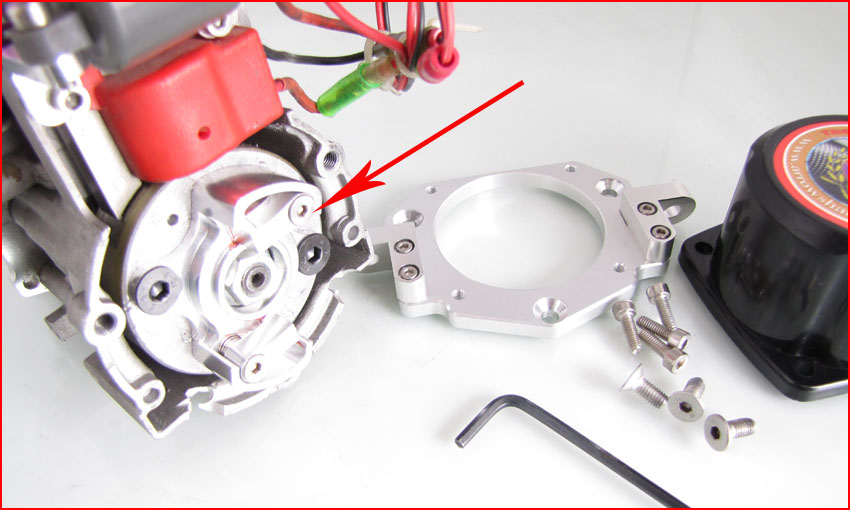 #1: Install CNC flywheel adaptor to the flywheel of your gas engine.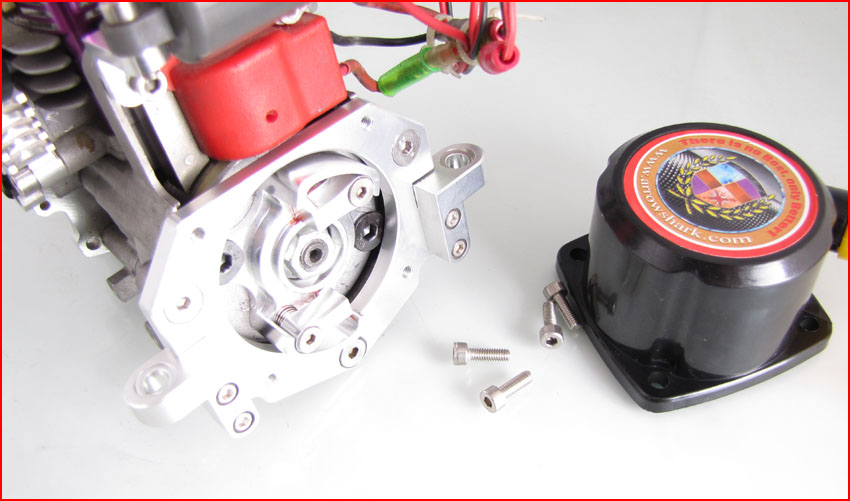 #2: Re-install the back mount onto your engine.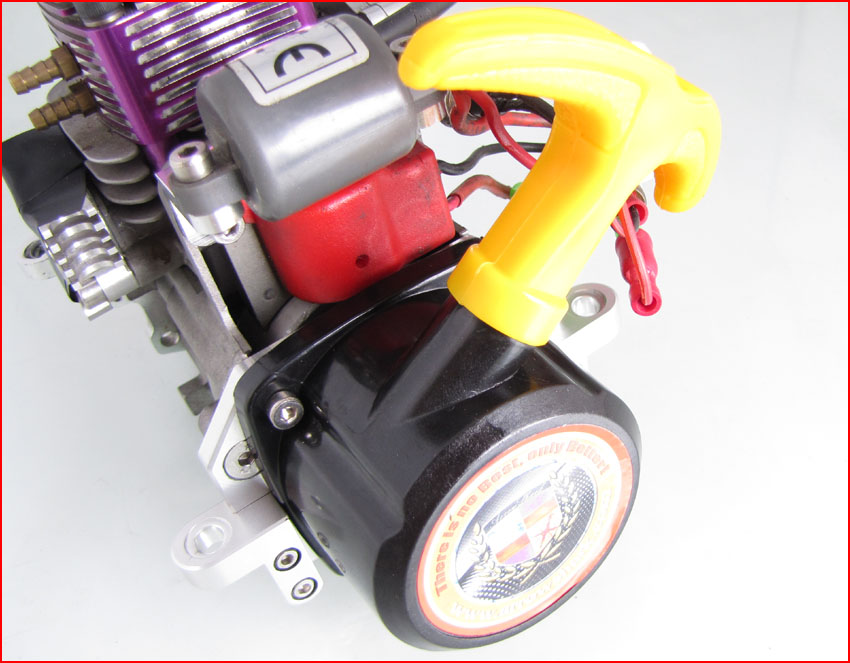 #3: Bolt the pull starter onto the engine mount using the original bolts that came with your engine. Installation completed!